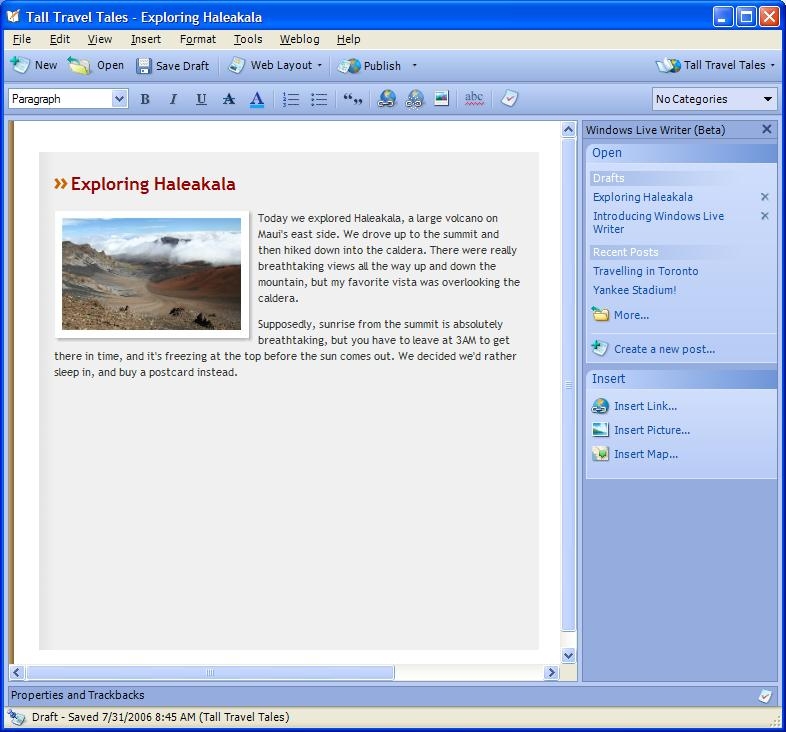 Tip 1 – Blog regularly With the amount of blogs out there competing for attention it is important to update your blog regularly. If you dont update your blog enough people will move on. No point reading what you have already read for example. Successful blogging therefore takes a commitment of your time. To capture peoples attention and to stay in tune with them be prepared to blog everyday. Your readers will then get accustomed to checking out your daily listings .
Tip 2 – Quality content In order to provide your readers with quality content first establish your target audience. Then with this in mind you can provide content that is unique to your audiences issues. Creating content that your audience connects with will ensure they will continue to return. The tone of your blog, once established, must continue to stay true to itself. Dont stray from your topics or tone as this only confuses the audience you have acquired.
Tip 3 – Keywords The use of keywords in titles, links, blog posts will determine your success in blogging. Search engines use keywords for there rankings. A good guide is to use your keywords 1 – 3% of the time in your article. To increase the value of the keywords in your content, make certain keywords a part of your link in your posts. Dont use "click here" as your link but establish a keyword instead such as "great marketing ideas". This gives the keywords added emphasis with the search engines. Keywords are the "key" to successful blogging.
Tip 4 – Submit your blog to blog directories In addition to submitting your blog to the major search engines, make certain you submit the blog to exclusively blog directories such as blogcatalog, bloghub etc. Many people find blogs through these directories. When you do submit your blog to these directories remember to add a description that will entice your targeted audience.
Tip 5 – Use free blog traffic communities There are many traffic exchange sites for the blogging community. Sites such as blogexplosion,blogclicker etc will help drive traffic to your site. The free methods work as a kind of banking system. You earn credits as you surf through the member sites leaving posts on blogs that interest you. When you find a blog you like , add them to your blogroll and let them know you did. In summary, successful blogging is a great tool in your armoury. If used properly it can enhance your business prospects and drive traffic to your website.
Wishing you success
MKWeb
P.S. If you need hosting for your blog, take a look at what you get when you host at MKW